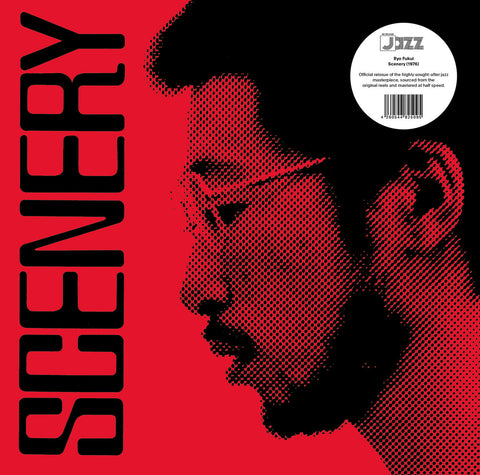 Scenery
Pickup currently unavailable
2023 repress; New "regular edition" on 140 gram vinyl. We Release Jazz (WRWTFWW Records' new sister label) presents its first release, the official reissue of Ryo Fukui's highly sought-after masterpiece, Scenery, originally released in 1976.
Unquestionably one of the most important Japanese jazz albums ever recorded, Scenery reveals Ryo Fukui as a miraculously brilliant self-taught pianist fusing modal, bop, and cool jazz influences for a very personal, dexterous, and game-changing take on classic standards made famous by Bing Crosby and John Coltrane among others. From "It Could Happen To You" and its serene and calm intro, which magically flows into a jubilant and upbeat piece, to the out-of-this-world piano solo of "Early Summer," or the incredible teamwork of "Autumn Leaves" where Fukui leads Satoshi Denpo (bass) and Yoshinori Fukui (drums) into groove heaven, every single note on the album oozes precision, confidence, and flair and every single section slides seamlessly into one another, creating a supreme and elegant blend of jazz.
Often compared to McCoy Tyner or Bill Evans, Ryo Fukui was a genius in his own right, a true master of his craft whose perfectionism gave birth to some of the greatest music ever recorded. Scenery is his magnum opus and an absolute must-have. 

Track Listing:
01.It Could Happen To You
02.I Want To Talk About You
03.Early Summer
04.Willow Weep For Me
05.Autumn Leaves
06.Scenery