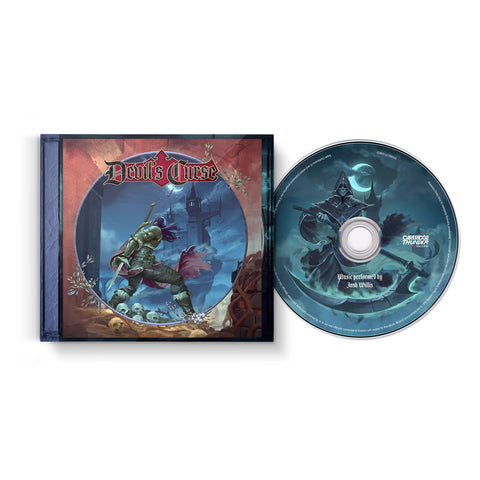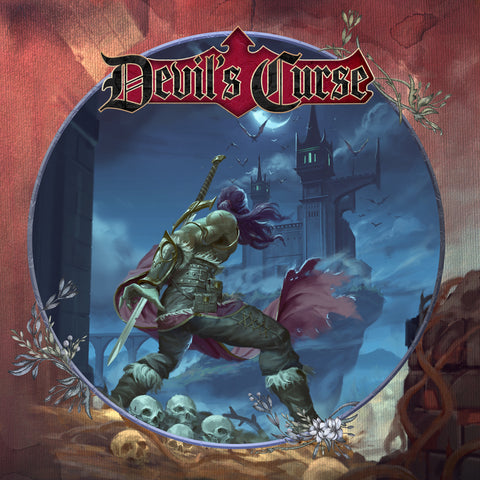 Devil's Curse (Music from Super Castlevania IV) CD
Pickup currently unavailable
New music from Super Castlevania IV. 30+ tracks from the original 1991 Super Nintendo release, originally composed by the Konami Kukeiha Club. Josh Willis has arranged and recreated the original tracks "in HD," adding punch, power, and ballistic electric guitar to some of the series' most iconic tracks.
1XCD Release in Jewel Case
Reimagined music from the original Super Castlevania IV soundtrack
Music arranged, produced, and performed by Josh Willis
Brand new artwork from Alex Pei (The House of the Dead artist)

Shipping to Canada is now available! All other non-US countries contact support@cartridgethunder.com. Duties and taxes not included.

Shipping now
Shipping to Canada now available. Duties and taxes not included.
Japan | Europe | Australia
Subscribe below for product updates and notifications!
Returns, Product Support, and FAQ

Castlevania and Super Castlevania IV properties are © Konami. Cartridge Thunder Ltd. and its artists are in no way affiliated, associated, authorized, endorsed by, or in any way officially connected to Konami with respect to this album. Musical compositions are © 1991 Konami and are used with permission. Mechanical licensing facilitated by Easy Song Licensing.


Tracklist: 
1 · Devil's Castle Dracula · 2 · Dracula's Theme · 3 · Prologue · 4 · Simon Belmont's Theme · 5 · Demon Forest (Forest of Monsters) · 6 · Dripstone Cave · 7 · The Waterfalls · 8 · Sunken City · 9 · Rotating Room/Spinning Tale · 10 · Boss Theme · 11 · Stage Clear  · 12 · Stage Map A  · 13 · Going into the Castle · 14 · Entrance Hall · 15 · Chandeliers · 16 · Pillared Corridor · 17 · Cellar · 18 · Stage Map B · 19 · Treasury Room · 20 · Boss Theme 2 · 21 · Stage Map C · 22 · Bloody Tears · 23 · Stage Map D · 24 · Vampire Killer · 25 · Beginning · 26 · Room of Close Associates · 27 · Dracula Battle · 28 · Dracula's Death · 29 · Game Over · 30 · Secret Room · 31 · Ending Theme