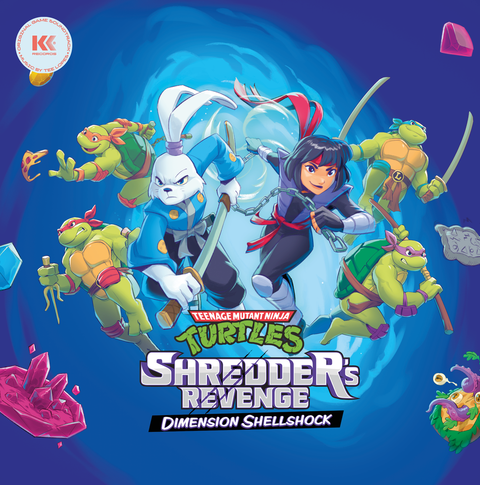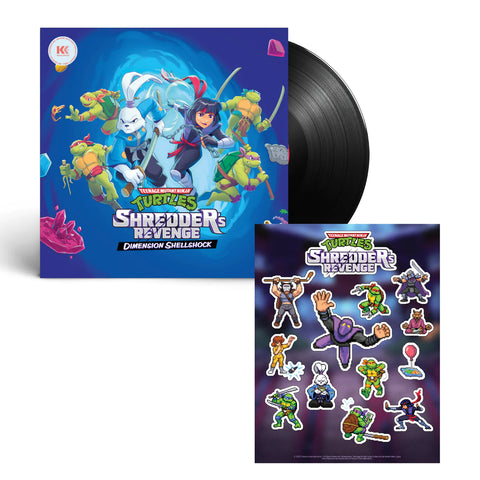 Teenage Mutant Ninja Turtles: Shredder's Revenge - Dimension Shellshock (Original Game Soundtrack)
Pickup currently unavailable
Kid Katana Records teamed up once again with Dotemu, Tribute Games, and Nickelodeon to release TMNT: Shredder's Revenge Dimension Shellshock OST, a brand new musical experience composed by Tee Lopes!
Inspired by the music of one of the most iconic pop culture licenses of all time, this OST was fully composed by Tee Lopes, the talent behind the music of Sonic Mania and Streets of Rage 4: Mr X's Nightmare and of course Shredder's Revenge vanilla game OST. His musical vision echoes the spirit of the turtles and this specific game specificities: tributes to classic TMNT tunes with a good dose of fun and switching fluidly between 80s/90s electro, funk, rock, and jazzy tunes with chiptune vibes.
This edition includes:
1x 12-inch vinyl featuring the 15 tracks in the Dimension Shellshock DLC

2 colored vinyl labels with the two new playable characters: Usagi Yojimbo and Karai

Exclusive sticker board with all playable characters and iconic items from the game
Tracklist :
A1. Ah shell, here we go again!
A2. I 8 a Bit much
A3. Dire horizon
A4. Ninja Sasanja
A5. Four Red Masks
A6. Believable Source
A7. Pizza in the Sewers with Crystals
B1. Nostalgia Evoking Song
B2. Rust and Dust
B3. Sunset Showdown
B4. Heroes In Halftone
B5. Artificial Facts
B6. Bloody Shards of Doom
B7. Anything BUT Pineapple
B8. Wanna go again?